Marriages, makeups and breakups!!!   People says Taylor Swift and Jake Gyllenhaal are over!  Rumor has it they broke up last month, which seems to be the month Tay likes to dump guys!   Thus, "Back to December" off "Speak Now" which is supposed to be about Taylor Lautner!   No worries, tho.  Our Swifty will bounce back and no doubt make a song out of it!   On a positive note, not only did Shania Twain get married on New Year's Day, so did Kellie Pickler!   People says Kellie and fiance Kyle Jacobs eloped, saying "I do" on a "small private island in the Carribbean."   Read more here.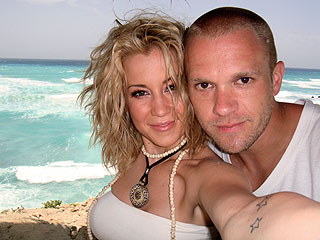 Photo Courtesy Kellie Pickler, 2009
Married life must agree with Kellie, who tweeted yesterday, "Private Island. Caribbean. Cigar in one hand, Rum in the other. Someone just called me "Mrs. Jacobs."....sounds nice :)"